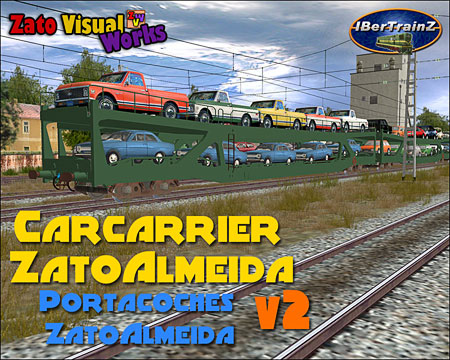 Creado por/Created by Alberte Zato/Paulo Almeida
Descripción · Description

Carga y descarga los siguientes productos de coches / Loads and unloads:
LADA NIVA 4X4,<kuid2:86311:29020:1>
BMW X5,<kuid2:86311:29021:1>
BMW X5 2,<kuid2:86311:29022:1>
Seat Ibiza,<kuid:86311:29010>
LADA 2107,<kuid2:86311:29014:1>
Automobile Chrysler,<kuid2:42796:29060:2>
Automobile Mercedes Benz,<kuid2:42796:29070:2>
Ford Escort 1970 car red,<kuid2:92263:62534:1>
Ford Escort 1970 car orange,<kuid2:92263:62535:1>
Ford Escort 1970 car grey,<kuid2:92263:62531:1>
Ford Escort 1970 car green,<kuid2:92263:62532:1>
Ford Escort 1970 car blue,<kuid2:92263:62533:1>
TYind Ford Fiesta 2005 car,<kuid2:92263:62501:1>
TYind Ford Escort 1987 Estate car,<kuid:92263:62521>
TYind Ford Escort 1981 car,<kuid:92263:62511>
Niva,<kuid2:147360:29000:1>
Kia Rio Cars,<kuid2:192605:29005:1>
Volvo 244 Product,<kuid:58223:41235>
Trucks Chevy Cheyennes,<kuid2:68213:60032:1>
Cars Chev Impala 1959,<kuid2:68213:60031:1>
Todos ellos disponibles en la DS.

Excepto este: El kuid2:147360:29000:1 de papinek. Es otro producto de coches Lada y esta disponible en este sitio web http://www.trainzmotion.cz/download.php?ID=90
  y en concreto http://www.trainzmotion.cz/sosni.php?id=58
(produkt Lada).
[All of them available at the Auran DLS.

Except for kuid2:147360:29000:1 by papinek. Another LADA car product available at this web site http://www.trainzmotion.cz/download.php?ID=90
  and more exactly from http://www.trainzmotion.cz/sosni.php?id=58
(produkt Lada).]
Nota: Hay cuatro loads en la queue de carga interactiva. La primera opción es sólo para los IBIZA, ya que su orientación es diferente al resto y debe utilizar unos attachment points diferentes. En las dos siguientes, se pueden mezclar los diferentes tipos de coches o cargar todo el vagón con un sólo producto, hasta 10 vehículos. En la última sólo 6 Impalas de 'Dinorius D' Deane, dada su mayor longitud).  Ojo, procúrese situar los coches altos arriba (especialmente los Cheyenne), ya que si no, el techo traspasará el suelo superior. Cuestiones de gálibo.

[Note: There are four loads at the interactive queue. The first option accomodates only SEAT IBIZA's, since  their orientation differ from the rest of cars and must use different attachment points. On the next two ones, the different car models can be mixed up or the carrier be loaded with just one product, up to 10 vehicles. On the last queue, just 6 Impalas by 'Dinorius D' Deane, due to their extra length.  Take care of placing tall cars (especially Cheyennes) on the upper deck, since lower deck lesser height could make car roofs appear on the upper deck floor.

]
Contenido · Contents
Descarga · Download